Books of orders or more personal, here are the published books:
You can contact Thierry Vezon to get a dedicated book.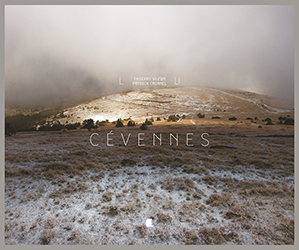 Cévennes Lumières  Alcide editor(2016).
Cevennes in the South of France.
" Like a character in a painting by Friedrich,the German artist,we are faced with powerful landscapes that may be scary for those who fear loneliness or the intensity of tough seasons…
The dawn landscapes,colours,light,the freezing cold,a knotty piece of wood or a forest damp with mist,all invite spectators to add into the picture things that belong to themselves, "
196 pages  Format 29×24 cm
Texte by Patrick Cabanel(both in French and English)
Prix 39 euros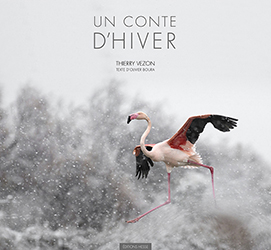 Un conte d'hiver    Hesse editor(2016).
Superb text by Olivier Boura.
A winter tale
Since 2007,Thierry Vezon  travelled to Japan,  Svalbard, Iceland, Italy and also at home to the south of France. Wonderful pictures of nature in winter, like a dream!
Size 24×22  80 pages   55 photos.
Price 25 euros.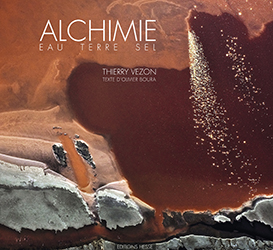 Alchimie
Aerial photos of Camargue .
Amazing coulours, forms  and graphism  like abstract paintings.
Size 24×22 cm    48 pages
Price:  25 euros
Only a few books available now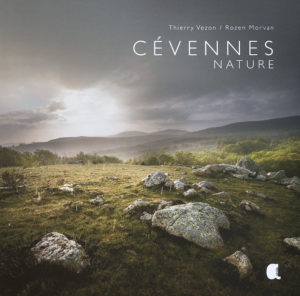 Cévennes Nature
Thierry Vezon has explored the Cevennes in all seasons to catch the beauty of a preserved nature:from stormy skies to light-filled dawns,from the Cevennes valleys to the Gardon rivers,from the causses to the gorges,and from flora to wildlife,his pictures magnificently portray this land of contrasts.They are accompanied with a text (both in French and English) by ethologist Rozen Morvan. Editions Alcide.
Size 24x24cm  144 pages. Price 26 euros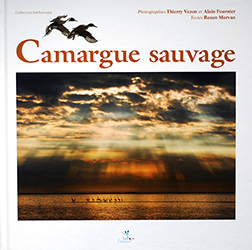 Camargue Sauvage
is a tribute of the amazing biodiversity of this region.  Biotope éditions with also pictures of Alain Fournier .A  text very documented by Rozen Morvan.
Size:27×27 cm et 260  pages. Price 25 euros.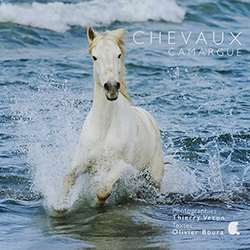 Chevaux Camargue
Symbol of freedom, the horses of Camargue are part of history.  Alcide éditions with superb text by Olivier Boura .
Size 24x24cm en 128 pages. Price 25 euros.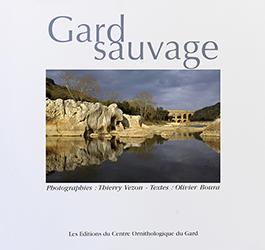 Gard Sauvage is a tribute to the amazing biodiversity and to natural patrimony of this part of South of France. Editions du Cogard with a superb text by Olivier Boura.
Size 26×24 cm     144 pages   Price :25 euros